Skip to Content
Better Comfort With Ceramic Window Films
Improve the style and energy efficiency of your home or office with ceramic window films installed by the experts at TGC Window Innovations. As Northern California's window film installation leader, you can always count on our team to recommend the best window films for residential and commercial properties. Our highly trained team of experts has over 40 years of combined experience in the industry. We're always up to date on the latest industry trends, so you can feel confident we can deliver the best solutions for your property. Learn more about our ceramic window films for your residential or commercial property, and then contact our team to get started with your complimentary consultation.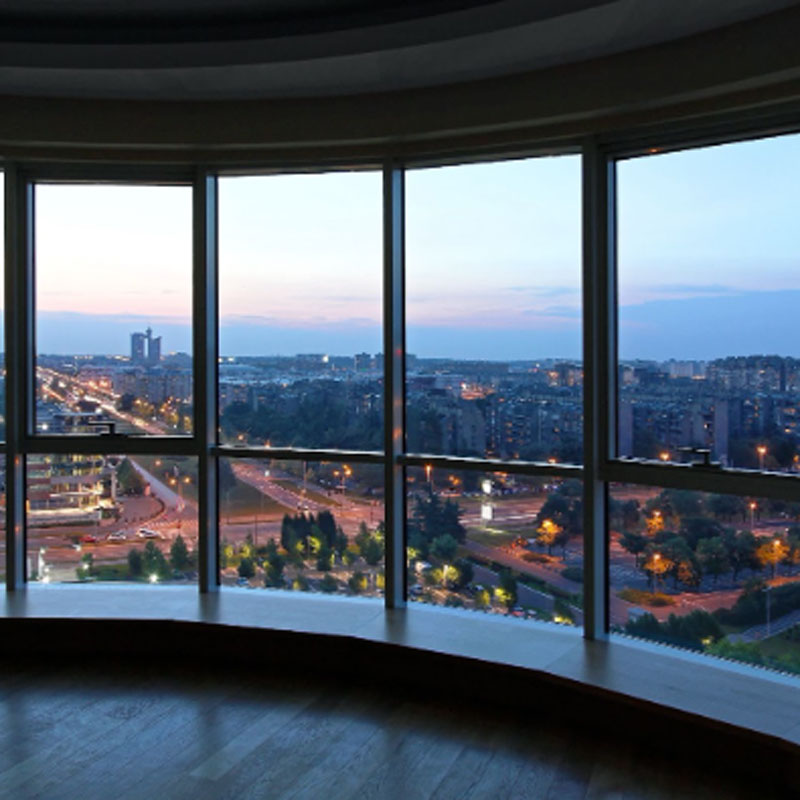 What Is Ceramic Window Film?
Traditional window films darken your windows to prevent UV rays from entering your home. However, by adding ceramic particles to the polyester or laminate sheets at the end of the manufacturing process, ceramic window films provide superior heat and UV resistance while still providing clear and unobstructed views for your home. Ceramic film installation is an affordable window upgrade to improve the look and appearance of your property. Our team has access to 3M, LLumar, and Solar Gard ceramic window tints for residential and commercial clients. We can help you determine which is right for your needs and budget.
What Are the Benefits of Ceramic Window Film?
Are you tired of UV rays making a portion of your home unusable? Do customers complain about sun glare while they're eating or shopping? TGC Window Innovations can help. We have a wide range of window films, including ceramic, to improve the comfort of your property. Discover some of the most significant benefits of our ceramic window films, including the following:
Superior UV Protection
We offer ceramic window films that block up to 99% of UV rays. Intense UV rays are known to cause certain kinds of skin cancer and can lead to fading on your furniture and flooring.
Glare Control
If you're tired of moving around on the couch to avoid sun glare, then our ceramic film may be right for your home. Its manufacturing process is designed to break up intense light.
Added Luxury
Our team is expertly trained to install window films to the manufacturer's specifications. Not only will you enjoy better comfort inside your home, but you'll also receive a boost in curb appeal for your windows.
Heat Reduction
If certain portions of your home or office become incredibly hot during the day, ceramic window film installation is an affordable and effective alternative to running your AC.
Better Privacy
Ceramic window films improve the privacy of your home by darkening the window so people on the outside can't easily see without compromising the amount of natural sunlight or your views.
Choose Northern California's Leader for Ceramic Window Films
TGC Window Innovations continues to be at the forefront of the latest innovations for window film installation. Ceramic options provide improved comfort, safety, and luxury from other traditional window tints. When you need a premium product installed correctly, you can trust our team of experienced professionals. As a locally owned and operated business, we're committed to ensuring our clients are entirely satisfied with the quality of our work. Get started today with a complimentary product consultation for your home or office.
Schedule Your Consultation Today