Skip to Content
Sleek Reflective Window Films Add Luxury & Privacy
When you want to enhance your property's appearance while adding privacy for occupants, TGC Window Innovations recommends reflective window film installation. As one of Northern California's trusted window film installation professionals, we serve residential and commercial customers throughout the area. Our team is dedicated to providing fast, reliable, and responsive services. Whether you need window film installation for a single large architectural window or every window in your home, no job is too big or too small for our team. Our professionals have over 40 years of industry experience and are trained in the proper installation process for each type of window film we offer. Discover how we can improve your property with a complimentary consultation.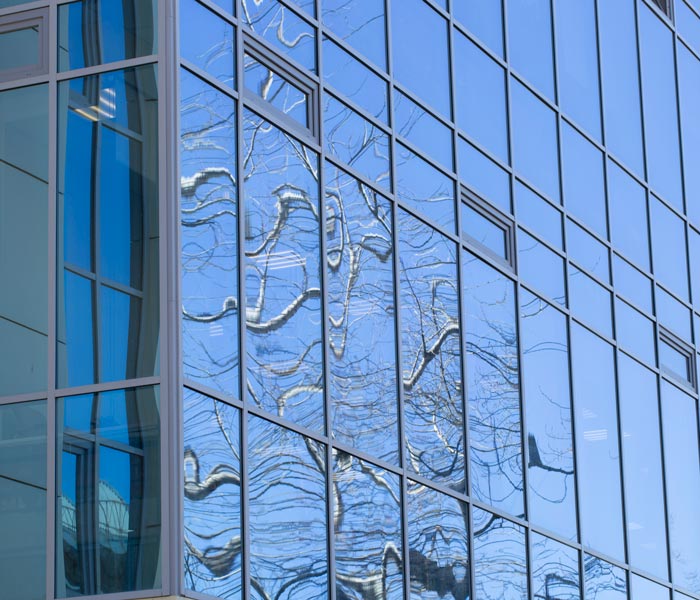 What Are the Advantages of Reflective Window Films?
Reflective window film is one of our most popular options. While it's typically used for commercial properties, many homeowners also enjoy the numerous benefits of reflective window film. Our team of experts has access to high-quality window films from some of the industry's top names, including 3M, LLumar, and Solar Gard. When you meet with our team, we'll take the time to explain the benefits of your reflective window film and recommend the best option based on your needs and budget.
Benefits of Reflective Window Film Include
Sleek Design
One of the most notable features of reflective window film is its metallic exterior-facing finish.
Heat Resistance
As the name indicates, reflective window films reflect a significant amount of heat from the sun, which helps keep the interior of your building cooler.
UV Protection
UV rays from the sun not only lead to deterioration in your floor finish, artwork, and furniture, but prolonged exposure can also lead to certain kinds of cancers.
Privacy
The mirror-like finish of a reflective window film makes it nearly impossible for people to see inside your property during the daytime.
Trusted Window Film Installation Professionals
Dramatically improve your property's curb appeal, privacy, and comfort with reflective window film without spending thousands of dollars on specialty glass installation. Our installation professionals have assisted home and business owners throughout the years. Our high-quality films from 3M, Solar Gard, and LLumar, are carefully installed in accordance with the manufacturers' instructions for long-lasting results. We follow a thoughtful approach to ensure your needs are met. Contact our team today to get started with a complimentary consultation.
Schedule Your Consultation Today