Skip to Content
Dual Reflective Window Films Enhance Luxury & Privacy
Large windows are one of the most dominant architectural features for many homes and businesses. However, depending on your location, it can create a "fishbowl" effect allowing passersby to see inside your property easily. TGC Window Innovations can install dual reflective window film to enhance privacy while also reducing the amount of heat and UV rays entering your building. As Northern California's window film installation leader, you can always count on our team to deliver superior products for your home or office. Learn more about dual reflective window tint and speak with our professionals today to see if it's right for your home or office.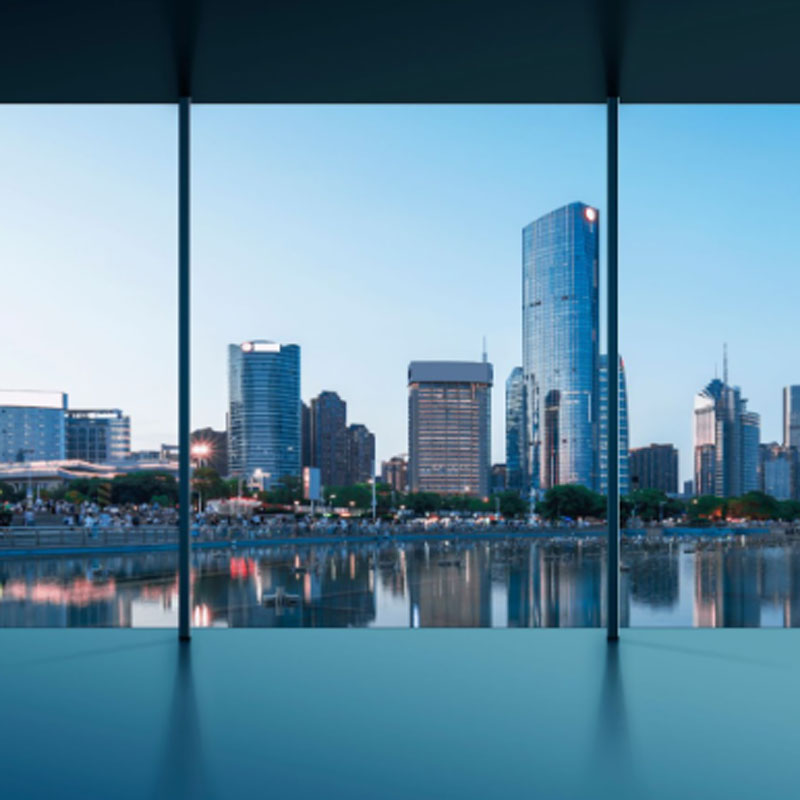 What Are the Benefits of Dual Reflective Window Film?
Dual reflective window film is one of our most popular options and for good reason. Its unique design offers property owners with a wide range of benefits. As your local window film installation professionals, we can ensure your window film looks stunning and lasts. You don't have to sacrifice privacy and your beautiful view because of your large architectural windows. Learn more about all the benefits of installing dual reflective window films:
Improves Daytime and Nighttime Views
Reduces UV Radiation
Improves Property's Energy Efficiency
Eliminates Glare
Enhances Curb Appeal
Added Privacy
How Is Dual Reflective Window Film Different?
One of the most significant drawbacks of large windows is once the sun sets, the dominant light comes from inside the property. It can obstruct your views by causing a reflection on the inside. Dual reflective window film has an interior and exterior-facing layer. The internal layer is less reflective, providing those inside your building with less obstructed views. Our team has access to top-quality brands in the industry, including 3M, Solar Gard, and LLumar. Learn more about how dual reflective window film can enhance your property.
Is Dual Reflective Window Film Right for My Windows?
Dual reflective window film is ideal for home and business owners prioritizing privacy. Another significant consideration is the type of windows you currently have installed, whether it's single, double, or triple pane. Our window films can be installed on most single and dual-pane glass. However, when you meet with our team of installation professionals, we'll recommend the best type of window film for your needs.
We Have the Right Solutions for Your Windows
Home and business owners throughout Northern California trust TGC Window Innovations for the best selection of commercial and residential window tints, including dual reflective window film. Our installation professionals have over 40 years of experience in the industry. This means when you choose us, you can expect the best products professionally installed to ensure long-lasting results. Window film installation is an affordable, high-quality alternative to replacing your window with specialty glass. Contact our team today and schedule your complimentary consultation.
Schedule Your Consultation Today