Skip to Content
Added Comfort & Style With Solar Film Installation
Do intense UV rays make a portion of your home or office uncomfortable? TGC Window Innovations offers a convenient solution for providing better style, comfort, and convenience for your property. As Northern California's leader for window film installers, you can trust our team for the best selection of neutral solar film. Our technicians have over 40 years of combined experience in the window film industry, and we're always at the forefront of innovative designs. We have access to the top brands in the industry to ensure you receive long-lasting results. All our window films are installed according to the manufacturer's warranty. Speak with our professionals today to get started with a project consultation.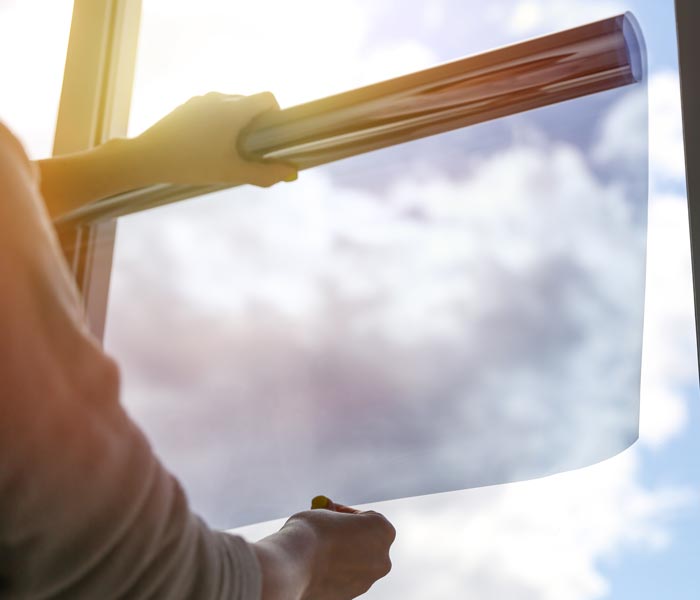 Do I Need Neutral Solar Film for My Windows?
Professionally installed neutral solar films may not be at the top of your list. However, for many home and business owners, it can improve the comfort and safety of their space while also helping them to save money. Some of the signs your residential or commercial property may benefit from neutral solar film installation include the following:
You run the AC all day during the summer.
You're tired of your furniture fading.
You don't want to spoil the view by hanging curtains.
You want to create a unique aesthetic for the space.
Discover the Benefits of Neutral Solar Films
Whether glare makes it impossible to enjoy watching TV or part of your office becomes unbearably hot throughout the workday, the neutral solar film is the best choice to improve comfort and convenience. Our knowledgeable and experienced team has installed neutral solar film installation for a wide range of property types. We take the time to understand the issues you're experiencing and recommend the right window tint solution. You can expect the following benefits when you install neutral solar films:
Glare
Glare can strain your vision and make it more challenging to view screens. Our neutral solar film reduces the effects of glare.
Comfort
Neutral solar film can regulate the temperature inside your property by reducing heatwaves, making you feel more comfortable, and saving money on energy costs.
UV Protection
One of the most critical elements of neutral solar films is their ability to block UV rays. UV is known to cause skin cancer and can damage your floor finish, furniture, and paintings.
Unobstructed Views
While our neutral solar window film prevents UV and heat rays from entering, you'll enjoy unobstructed views.
Speak With Northern California's Window Film Leader
At TGC Window Innovations, we follow a comprehensive project consultation and installation process to ensure you receive the right solutions for your home or office. As a locally-owned business, we thrive on treating every customer with care and respect. We have the best selection of high-quality window films, including neutral solar film, from brands like LLumar, Solar Gard, and 3M. Speak with our technicians today to get started on your installation.
Schedule Your Consultation Today