Skip to Content
Improving the Efficiency of Your Home With Window Tint
A little sunlight can be nice; it will offer you some extra vitamin D, allow you to work on your tan, and even cure a mild case of the blues. Too much sunlight, however, can be problematic for your home. Fortunately, you can use Transparent Glass Coating's window tinting to keep your home comfortable without emptying your bank account to pay for your energy bills.
Tinting will allow your residential windows to limit the amount of ultraviolet light that enters your home, help your appliances with the workload, and keep you comfortable all year. Here is a look at how you can improve the efficiency of your home with window tint.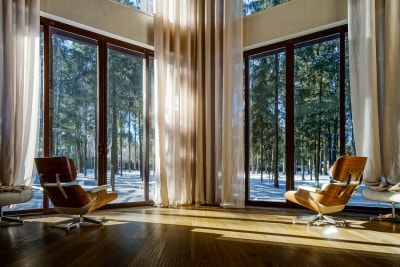 Blocking Ultraviolet Rays
Ultraviolet rays come from the sun and can heat up your home in a hurry. They can also have a number of other ill effects such as fading your furniture upholstery, ruining your carpeting, and even burning your skin. You can use window tinting to keep unwanted heat out of the home. The tints on your windows will only allow a specific amount of ultraviolet light to penetrate into the home, keeping a reasonable temperature without the need for an additional air conditioner.
Taking the Weight Off of Your Appliances
Your air conditioner might be powerful, but it will never function optimally if forces are working against it. When you allow too much sunlight into your home and experience the ensuing heat, your air conditioner must work harder to keep your home comfortable.
Overworking your cooling appliances can have a negative impact on their efficiency. Fortunately, window tinting works in tandem with your air conditioner rather than against it. This can help to extend the working life of your unit as well as enjoy lower energy bills.
Working All Year Long
Window tints are not just helpful in the summer; they can be just as effective in the winter. Acting as a semipermeable membrane, window tints will help to keep warm air inside your house during the cooler months of the year. This means that some of the pressure is taken off your furnace, further reducing your bills.